About the McKnight Clinical Translational Research Scholarship
Funded by the McKnight Brain Research Foundation through the American Brain Foundation and the American Academy of Neurology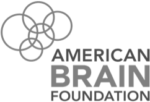 The McKnight Clinical Translational Research Scholarship in Cognitive Aging and Age-Related Memory Loss targets young investigators in clinical studies relevant to age-related cognitive decline and memory loss. The award recognizes the importance of rigorous training in clinical research and encourages young investigators to seek opportunities to establish future careers in the area of human cognitive aging.
While the focus should NOT be solely on a neurodegenerative dementia (e.g. Alzheimer's disease), proposals that focus on the combined study of cognitive aging and a neurodegenerative dementia may be considered.
Each award consists of a commitment of $65,000 per year for two years, plus a $10,000 per year stipend to support education and research-related costs for a total of $150,000.

The application window for the 2023 scholarships closed on September 1, 2022. The application window for the 2024 scholarships will open on July 1, 2023.

Learn more about the scholarships and the application requirements.
---
The application window for the 2023 McKnight Clinical Translational Scholarships is closed. Notifications of award will be sent in January of 2023.
IMPORTANT DATES
September 1, 2022: Application deadline.
January 2023: Notification of recipients.
June 1, 2023: Funding begins and application window for the 2024 scholarships opens.
ELIGIBILITY
For the purpose of this scholarship, research is defined as "patient-oriented research conducted with human subjects, or translational research specifically designed to develop treatments or enhance diagnosis of neurologic disease. These areas of research include epidemiologic or behavioral studies, clinical trials, studies of disease mechanisms, the development of new technologies, and health services and outcomes research." Disease-related studies not directly involving humans or human tissue are also encouraged if the primary goal is the development of therapies, diagnostic tests, or other tools to prevent or mitigate neurological diseases.
Recipient must be an AAN member interested in an academic career in neurological research who has completed residency or a PhD no more than 5 years prior to the beginning of this award (June 1, 2023). If you have completed both residency and a PhD, your eligibility is based on when you completed residency. If you completed a fellowship of any kind after residency, your eligibility is still based on the date you finished residency.
EVALUATION AND SELECTION
Applications are evaluated by reviewers based on the following criteria:
30%
on applicant's ability and promise as a clinician-scientist based on prior record of achievement and career plan, letters of reference, and NIH Biosketch
30%
on quality and nature of the training to be provided and the institutional, departmental, and mentor-specific training environment
40%
on quality and originality of the research plan