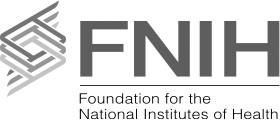 Foundation for the National Institutes of Health
Our decade-long partnership with the Foundation for the National Institutes of Health (FNIH) includes co-sponsoring the Research Partnership in Cognitive Aging and three Cognitive Aging Summits with the National Institute on Aging (NIA). The successful partnership has expanded our understanding of how people think as they age.
In 2021, we renewed this longstanding partnership with the NIA through the Foundation for NIH for a third five-year cycle to establish a network to identify, evaluate, track and conduct research across multiple sites on older adults with superior cognitive performance for their age. Although these "cognitive super agers" are believed to constitute a very small minority of older individuals, they represent an unparalleled resource in which to study the behavioral, environmental, health, neural and genetic profiles that lead to sustained cognitive and brain function in advanced age. Conducted over a five-year period, this research is expected to reveal important information about the factors that are critical for maintenance of cognitive function, as well as the factors that do not figure prominently.
Learn More About this Partnership

---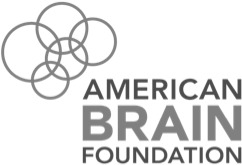 American Academy of Neurology and the American Brain Foundation
We've partnered with the American Academy of Neurology and the American Brain Foundation for more than five years to offer the McKnight Clinical Translational Research Scholarship in Cognitive Aging and Age-Related Memory Loss. The scholarship encourages the research of young investigators in clinical studies relevant to age-related cognitive decline and memory loss and recognizes the importance of rigorous training in clinical research.
Learn More About the Scholarship

---
American Federation for Aging Research
In partnership with the American Federation for Aging Research, we offer the Innovator Awards in Cognitive Aging and Memory Loss. The program aims to identify emerging scientific leaders and build a cadre of outstanding research scientists across the country to lead transformative research in the field of cognitive aging. Each year
up to two 3-year awards of $750,000 are provided to advanced Assistant Professors and recently appointed Associate Professors (MDs and PhDs.) One award will be made to support studies focusing on clinical translational research and another award toward understanding basic biological mechanisms underlying cognitive aging and age-related memory loss.
Learn More About the Scholarship