The Evelyn F. McKnight Brain Institute at the University of Arizona
More than XX faculty members spanning more than XX academic departments
XX peer reviewed publications in high impact journals annually
Collaboration with institutes, centers, departments and programs across the University of Arizona campus and with the other three MBIs
The mission of the Evelyn F. McKnight Brain Institute is to discover the mysteries of the normally aging brain to achieve a lifetime of cognitive health. Founded in 2006 at the University of Arizona, the institute is one of only four McKnight Brain Institutes nationally.
Scientists used to view the aging brain as an inevitable story of decline. We now know that the brain continually adapts throughout life— a more hopeful outlook on the world's most condensed mystery.
Because of the inventive research of Dr. Carol Barnes and other affiliated faculty, along with the continual development of new technologies, the Evelyn F. McKnight Brain Institute is poised to contribute to southern Arizona as a center for high-level neuroscience, while also improving cognitive understanding and health for the entire world.
---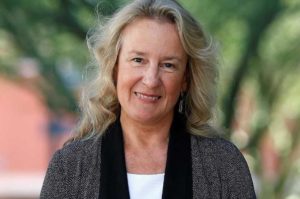 Dr. Carol A. Barnes
Director, Dr. Carol A. Barnes is a Regents Professor in the Departments of Psychology, Neurology and Neuroscience, the Evelyn F. McKnight Endowed Chair for Learning and Memory in Aging, Director of the Evelyn F. McKnight Brain Institute and Director of the Division of Neural Systems, Memory & Aging at the University of Arizona, Tucson, Arizona. Dr. Barnes is past-president of the 42,000 member Society for Neuroscience, an elected Fellow of the American Association for the Advancement of Science, and an Elected Foreign Member of the Royal Norwegian Society of Sciences and Letters.
Specialized Research on Cognitive Aging
---
CLARITY Method
In the University of Arizona McKnight Brain Institute lab, researchers are learning how memory changes over time, recording live brain activity at a cellular level, and mapping cell activity across the entire brain with new molecular imaging methods. They are also developing a method called CLARITY, which makes the brain translucent, and are building a novel microscope that can see deep inside an entire brain to identify relevant memory circuits.
Normal Brain Aging Research
Recognizing that we can't return a brain back to normal if we don't first understand what that normal is, our McKnight researchers are also focused on better understanding how the brain ages normally as a fundamental step to furthering treatments available for Alzheimer's, Parkinson's, and other neurological diseases.
Learn more about the Institute
Explore research focus areas, partners, news, and educational outreach on the University of Arizona's McKnight Brain Institute website.
The McKnight Brain Institutes