The Evelyn F. McKnight Brain Institute at the University of Miami
More than XX faculty members spanning more than XX academic departments
XX peer reviewed publications in high impact journals annually
Collaboration with institutes, centers, departments and programs across the UM campus and with the other three MBIs
A gift from the McKnight Brain Research Foundation created the Evelyn F. McKnight Brain Institute (EMBI) at the University of Miami, one of only four in the country. Ralph L. Sacco, MD, Chairman of the Department of Neurology and Executive Director of the Institute, and Tatjana Rundek, MD, PhD, Professor and Scientific Director of the Institute, lead a team of scientists, researchers and clinicians in exploring normal memory changes that happen with age, in addition to the cognitive defects produced by various brain-related diseases.
Research at the University of Miami McKnight Brain Institute is dedicated to advancing medical knowledge about memory loss and related neurological diseases. Researchers are studying ways to improve the lives of people with Alzheimer's disease and other types of dementia, with a goal of developing new strategies to stop the disease process, minimize the impact on individuals, restore lost functions and eventually find the cause and cure for these devastating illnesses.
We approach our research with an inter-disciplinary collaboration across departments and programs, including neuroepidemiology, neuro-ophthalmology, neuropsychology, psychiatry, aging, physical therapy, sleep disorders, neurology and cell biology, radiology and human genetics. We also collaborate on research initiatives with the McKnight Brain Institutes at the University of Alabama at Birmingham, University of Arizona and University of Florida.
Ralph L. Sacco, M.D., M.S.
Executive Director, Dr. Ralph L. Sacco, is also the Chairman of Neurology, Olemberg Family Chair in Neurological Disorders, Miller Professor of Neurology, Public Health Sciences, Human Genetics, and Neurosurgery, and Chief of the Neurology Service at Jackson Memorial Hospital.
Before taking his current position as Chairman of Neurology at the University of Miami, Miller School of Medicine, Dr. Sacco was previously Professor of Neurology, Chief of Stroke and Critical Care Division and Associate Chairman at Columbia University.
Dr. Sacco is the founding Principal Investigator of the 26-year NINDS-funded Northern Manhattan Study, the Florida Puerto Rico Collaboration to Reduce Stroke Disparities, and the Family Study of Stroke Risk and Carotid Atherosclerosis, as well as co-investigator of multiple other NIH grants. He has also been the Co-Chair of international stroke treatment and prevention trials. Dr. Sacco has published extensively with 726 articles (H-index of 115) in the areas of stroke prevention, treatment, epidemiology, risk factors, vascular cognitive impairment, brain health, human genetics and stroke recurrence. His research has also addressed health care disparities.
Dr. Tatjana Rundek
Scientific Director, Dr. Tatjana Rundek is a Professor of Neurology, Epidemiology and Public Health with tenure, Vice Chair of Clinical Research, and Director of the Clinical Translational Research Division in the Department of Neurology of the University of Miami, Miller School of Medicine. She holds a secondary faculty appointment at the Department of Neurology at Columbia University in New York.
Dr. Rundek is a stroke neurologist, clinical researcher and principal investigator of several NIH/NINDS funded R01 grants on genetic determinants of carotid atherosclerosis and stroke. She is a recipient of an NINDS K24 Midcareer development award and participates in large stroke genetic consortia including the NINDS Stroke Genetic Network and International Stroke Genetic Consortium.
Dr. Rundek was a Fulbright Scholar and the recipient of the research awards from the Hazel K. Goddess and the Dr. Gilbert Baum Funds. Dr. Rundek serves on the editorial boards of several scientific journals including Stroke, Neurology, Journal of Ultrasound in Medicine and Cerebrovascular Diseases and has published more than 210 scientific publications, editorials, reviews, and book chapters.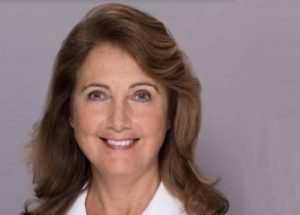 Evelyn F. McKnight Brain Institute Cognitive Disorders Clinical and Biorepository Registry Collection
A comprehensive longitudinal database registry for patients with age-related memory disorders and dementias. Participants are enrolled from the University of Miami Memory Disorders Clinic, a collaborative effort between Neurology and Psychiatry & Behavioral Sciences. The databank collects information on patient demographics, clinical assessments, medical history, genetic risk factors, imaging data and treatment modalities.
Analysis of Cognition in Patients with Memory Complaints
Research project examining questions related to the cognitive, psychological and biomedical variables associated with dementia and its subtypes including demographics and risk factors leading to the identification of predictive variables that will improve the understanding of dementia and other memory disorders and its comorbidities.
Identification of Biomarkers for Early Diagnosis of Cognitive Impairment in the Elderly
Study aiming to identify new biomarkers that can be detected in participants who are at risk of developing dementia and/or who have cognitive impairment.
Evaluating Frailty as a Preventive Measure in Maintaining Quality of Life in Aging
Research focusing on a clinical and community cohort of aging adults and evaluating their propensity towards being determined non-frail, pre-frail and frail. The goal is early detection and prevention of frailty symptoms and clinical characteristics.
Learn more about the Institute
Explore research focus areas, partners, news, and educational outreach on the University of Miami's McKnight Brain Institute website.
The McKnight Brain Institutes