Keep Your Brain Healthy
an Interview with Dr. Sanjay Gupta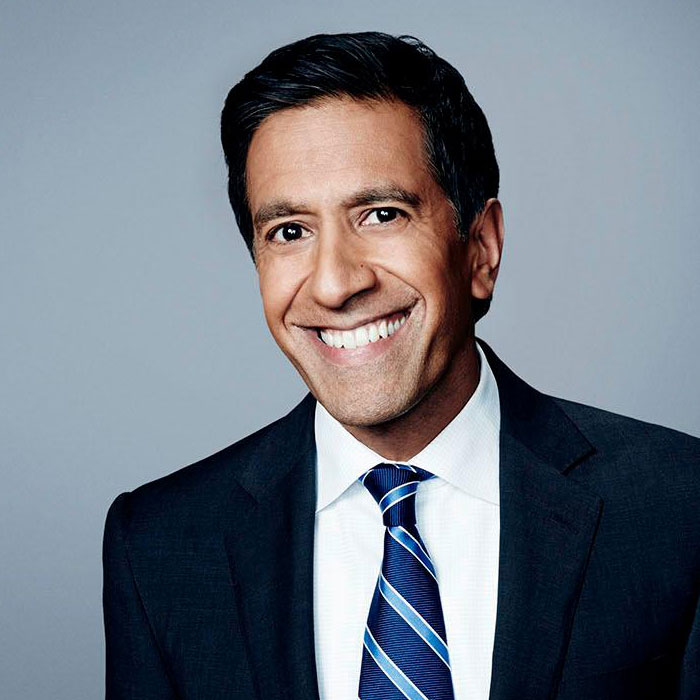 McKnight Brain Research Foundation Trustee, Dr. Richard Isaacson recently sat down with neurosurgeon and CNN Chief Medical Correspondent, Dr. Sanjay Gupta, to talk about his latest book, Keep Sharp: Build a Better Brain at Any Age and his key takeaways for maintaining cognitive health.
---
In their candid conversation, Dr. Gupta shares with Dr. Isaacson the story of a 93-year old man and what he learned from his case, as well as his top tips to help anyone build a better brain at any age.
With diet, exercise, restorative sleep and maintaining connections with friends and family as Dr. Gupta's top tips for maintaining brain health, he sums this advice up as:
If you put it all together, one of the best things you can do for your brain: Take a brisk walk with a close friend and discuss your problems."
---
Even just two minutes of activity every hour can boost brain health more than anything else you can possibly do."
Download the fact sheet
Keep your brain healthy with Dr. Gupta's top tips for maintaining a healthy brain.
By downloading the fact sheet, you are opting in to future email communications. You will be able to opt out at any time.
Explore our content to learn more about cognitive aging and what you can do to maintain your brain health.