The Evelyn F. McKnight Brain Institute at the University of Alabama at Birmingham
More than 55 faculty members spanning more than 15 academic departments
200+ peer reviewed publications in high impact journals annually
Neurology Department ranked 16th nationally
for NIH funding
Collaboration with institutes, centers, departments and programs across the UAB campus and with the other three MBIs
The Evelyn F. McKnight Brain Institute (EMBI) at the University of Alabama at Birmingham (UAB) was established in 2004 by a gift from the McKnight Brain Research Foundation to support research in cognitive aging and age-related memory loss. The Evelyn F. McKnight Brain Institute at UAB brings together scholars and researchers working in the forefront of basic, translational and clinical neuroscience, with the overarching goals of discovering new biological principles in pre-clinical models and bringing them to bear on human cognitive concerns.
Utilizing state-of-the-art laboratory facilities, brain imaging modalities, and clinical settings, the UAB EMBI faculty and students explore the mechanisms that underlie human and nonhuman cognitive neuroscience in an effort to develop new interventions for creating cognitive resilience as we age.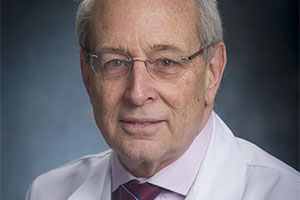 Ronald M. Lazar, Ph.D., FAHA, FAAN
Associate Director
Director, Dr. Ronald M. Lazar, is a graduate of New York University with a prize in Psychology and a PhD graduate in Psychology from Northeastern University. Dr. Lazar started at UAB in June2017, as the Evelyn F. McKnight Endowed Chair in the Department of Neurology, Director of the UAB McKnight Brain Institute, and Director of the Neuropsychology Division.
Read Full Bio on the UAB Website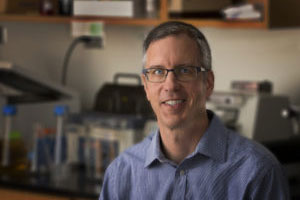 Erik Roberson, M.D., Ph.D.
Director
Associate Director, Dr. Erik Roberson, is a neurologist and neuroscientist whose research is focused on age-related cognitive impairment. He received his A.B. with highest honors from Princeton University and earned his M.D. and Ph.D in neuroscience at Baylor College of Medicine where he studied molecular mechanisms of learning and memory.
Read Full Bio on the UAB Website
---
Cognitive Aging Research
Research at the UAB Evelyn F. McKnight Brain Institute involves an interdisciplinary collaboration across departments and programs at the University of Alabama Birmingham, targeted at mitigating age-related cognitive decline.
Center for Translational Research on Aging and Mobility
The Center for Translational Research on Aging and Mobility is a multisite study measuring cognitive testing and brain MRIs.
Clinical and Population Based Research
The UAB MBI's clinical and population based research focuses on healthy aging adults, adults with age-related memory and cognitive decline, Alzheimer's disease and related dementias, stroke and other cerebrovascular conditions, among other study groups. Areas of research include: cognitive resilience and recovery in aging; age-related cognitive function; quality of life for the aging through research, education and clinical care; functional activity, decisional capacity, and cognition in persons with cognitive impairment, and more.
McKnight Brain Aging Registry
The MBAR study is well underway with the tremendous investment in organization across the four Evelyn F. McKnight Brain Institute sites to harmonize acquisition of neuropsychological data, computerized behavioral data of several types, several types of tissue from blood draws, and seven different kinds of MRI data. The result to date is harmonized data that has undergone quality control and is sufficiently similar to be combined into a single dataset and compared across sites. Study recruitment and data acquisition remain in progress.
Learn more about the Institute
Explore research focus areas, partners, news, and educational outreach on the University of Alabama at Birmingham's McKnight Brain Institute website.
The McKnight Brain Institutes