The Evelyn F. McKnight Brain Institute at the University of Arizona
More than 40 affiliate faculty members spanning 21 academic departments and 5 degrees
200+ articles published annually on topics related to aging
$29 million in research funding
Founded in 2006, the mission of the Evelyn F. McKnight Brain Institute at the University of Arizona is to discover the mysteries of the normally aging brain to achieve a lifetime of cognitive health.
Scientists used to view the aging brain as an inevitable story of decline. It's now known that the brain continually adapts throughout life— a more hopeful outlook on the world's most condensed mystery.
Because of the inventive research of Dr. Carol Barnes and other affiliated faculty, along with the continual development of new technologies, the Evelyn F. McKnight Brain Institute is poised
to contribute to southern Arizona as a center for high-level neuroscience, while also improving cognitive understanding and health for the entire world.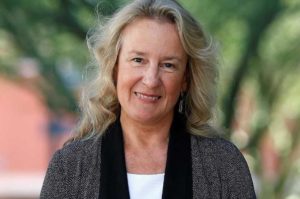 Dr. Carol A. Barnes
Director
Director, Dr. Carol A. Barnes is a Regents Professor in the Departments of Psychology, Neurology and Neuroscience, the Evelyn F. McKnight Endowed Chair for Learning and Memory in Aging, Director of the Evelyn F. McKnight Brain Institute and Director of the Division of Neural Systems, Memory and Aging at the University of Arizona, Tucson, Arizona. Dr. Barnes is past-president of the Society for Neuroscience, and has received numerous awards and honors in the field of neuroscience.  She is an elected Fellow of the American Association for the Advancement of Science, an Elected Foreign Member of the Royal Norwegian Society of Sciences and Letters, and an elected fellow of the National Academy of Sciences (NAS), and one of few members of NAS whose work focuses on brain aging and memory.
Read Full Bio on the UA Website
Research on the Neurobiology of Cognitive Aging
---
The investigators at the Evelyn F. McKnight Brain Institute at the University of Arizona gain insights into brain function and cognition during aging using multiple animal models that include flies, rodents and nonhuman primates, as well as human participants. Institute investigators use cutting edge and specialized behavioral assessments specifically created to be sensitive to those cognitive domains that change during normative aging, including tests for humans, as well as tests for the animal models of aging investigated. Methods applied to understanding the mechanisms of brain aging that underly cognitive change with aging include state-of-the-art ensemble electrophysiological recording in behaving animals that can monitor changes in brain networks and cognitive decline in aged rodents and nonhuman primates and can be combined with live imaging methodologies.
Other large-scale molecular imaging technologies are also used (the catFISH method) that allow the examination of individual cells that participate in circuits critical for memory. Genetic, proteomic and epigenetic methods are also used by the EMBI researchers at the University of Arizona, and, in collaboration with our colleagues at the other McKnight Brain Institutes, to understand changes in molecular pathways that control cell function and are critical for brain plasticity mechanisms. The Evelyn F. McKnight Brain Institute in Tucson also shares and develops sophisticated methods for collection of functional and structural MRI data in humans, and is a leader in developing machine learning and other advanced approaches for analyses of these data.
Learn more about the Institute
Explore research focus areas, partners, news, and educational outreach on the University of Arizona's McKnight Brain Institute website.
The McKnight Brain Institutes