The Evelyn F. McKnight Brain Institute at the University of Miami
1st
Medical school in Florida,
the Leonard M. Miller School of Medicine,
founded in 1952
1962
Founding of the Department of Neurology,
one of the oldest departments
within the Miller School
85+
Clinical and research faculty,
with one of the largest neurology
training programs
Neurology Department
ranked 15th nationally
for NIH funding
Research at the Evelyn F. McKnight Brain Institute at the University of Miami is dedicated to advancing medical knowledge about memory loss and related neurological diseases.
UM MBI researchers are studying ways to improve the lives of people with Alzheimer's disease and other types of dementia, with a goal of developing new strategies to stop the disease process, minimize the impact on individuals, restore lost functions and eventually find the cause and cure for these devastating illnesses.
Research at the UM MBI is approached with an inter-disciplinary collaboration across departments and programs, including neuroepidemiology, neuro-ophthalmology, neuropsychology, psychiatry, aging, physical therapy, sleep disorders, neurology and cell biology, radiology and human genetics, as well as across the McKnight Brain Institutes at the University of Alabama at Birmingham, University of Arizona and University of Florida.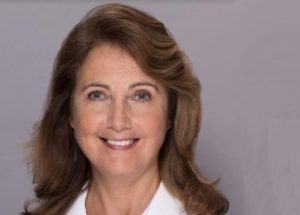 Dr. Tatjana Rundek
Director of the Evelyn F. McKnight Brain Institute at the University of Miami
Dr. Tatjana Rundek is 
a Professor of Neurology, Epidemiology and Public Health with tenure, Vice Chair of Clinical Research, and Director of the Clinical Translational Research Division in the Department of Neurology of the University
of Miami, Miller School of Medicine. She holds a secondary faculty appointment at the Department
of Neurology at Columbia University in New York.
Read Full Bio on the UM Website
The McKnight MRI Core and Neuropsychology Core Projects
The McKnight MRI Core and Neuropsychology Core Projects are collaborative core projects with other McKnight Brain Institutes involving ongoing research and collection of standardized brain MRIs and neuropsychological assessment data in patients with memory and cognitive loss.
The Evelyn F. McKnight Brain Institute Cognitive Disorders Clinical and Biorepository Registry Collection
This comprehensive longitudinal database registry includes patients with age-related memory disorders and dementias. Participants are enrolled from the University of Miami Memory Disorders Clinic, a collaborative effort between Neurology and Psychiatry & Behavioral Sciences. The databank collects information on patient demographics, clinical assessments, medical history, genetic risk factors, imaging data and treatment modalities.
Identification of Biomarkers for Early Diagnosis of Cognitive Impairment in the Elderly
This ongoing study aims to identify new biomarkers that can be detected in participants who are at risk of developing dementia and/ or who have cognitive impairment.
Evaluating Frailty as a Preventive Measure in Maintaining Quality of Life in Aging
This frailty research evaluates a clinical and community cohort of aging adults to determine their propensity towards being non-frail, pre-frail and frail, with the goal of early detection and prevention of frailty symptoms and clinical characteristics.
Learn more about the Institute
Explore research focus areas, partners, news, and educational outreach on the University of Miami's McKnight Brain Institute website.
The McKnight Brain Institutes